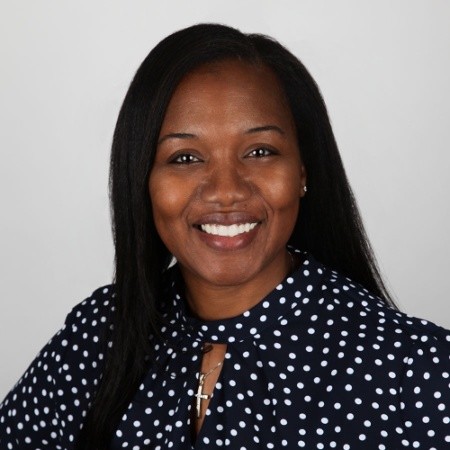 Dr. Shontell Graham, DHA, SAR, RA, (ARRT)(R)(M), CPC
Dr. Shontell Graham is a certified professional coach. She received her Doctorate in Health Administration from The University of Phoenix and a Masters of Science in Radiology Assistant from Rutgers University. Dr. Graham has been mentored by leading experts in healthcare and leadership, and currently practices medicine in New York and New Jersey. Dr. Graham works closely with each of her clients to create a personalized program that supports their specific short- and long-term health, wellness, and leadership goals.
Dr. Shontell Graham's coaching philosophy is inspired by the GROW coaching model.
GROW represents the following four stages in coaching conversation:
Goal - to establish what the individual(s) wants to achieve
Reality – current situation
Options - helping the individual(s) explore the options available to them
Wrap Up - helping to clarify the commitment of the individual(s) to their action and ensuring the individual(s) has (have) an awareness of what they will now do, when, where and who might help them.
Dr. Graham distinguishes her clients' unique intelligence and aspirations, then challenges and encourages them to overcome their self-imposed limitations.
In an effort to assist clients with making the necessary steps of change in life, Dr. Graham implements a method that is a combination of interactive and behavioral based. This method addresses the ability and mental. This approach confronts internal barriers which involves emotional release work and confronts external barriers and alignment with the clients' value system.
Each individual has different perceptions, aspirations, and challenges. An individual's needs will vary, some may require structure, some seek guidance, some need more accountability, and some may need a combination of one or all the aforementioned. Dr. Graham focuses on adapting her abilities to address the individual client's need.

Click here to contact Dr. Shontell Graham for Progam details.
Social Connect: